All of us at Top Tier are super excited to be rolling out new features to our customers to make it easier for you to look at your past or upcoming appointments, a recent quote, check which invoices need to be paid, print a receipt or request new work – you can do it all in one place now!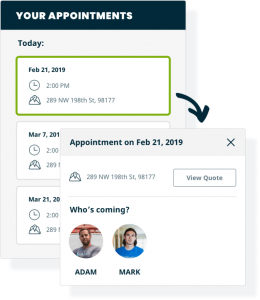 In order to get access to the Client Hub – just let us know and we will send you an invitation to log in.  This email will include your secure personalized link, and this same link will also be included with each quote or invoice we email you, which means no pesky passwords to track and reset.  You also will have the ability to go to our website and click on the "Log In To Client Hub" button which will take you right to your personalized site.
Here's an example of what client hub would look like for you.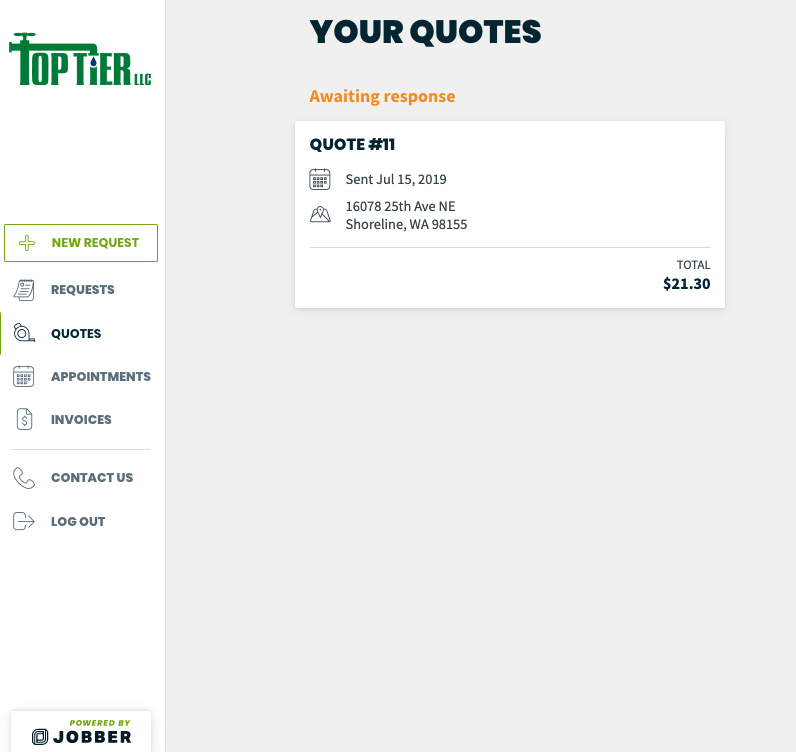 We hope that you enjoy these new features as we are always looking for ways in which we can better serve our customers.