Private Well & Water Systems
Top Tier is a licensed well pump installer. Whether it's getting a new well drilled and pump installed from start to finish or servicing an existing well pump we're here to help with our licensed, insured staff.
Looking for some general information on private wells? Here are some great resources from the Wisconsin DNR: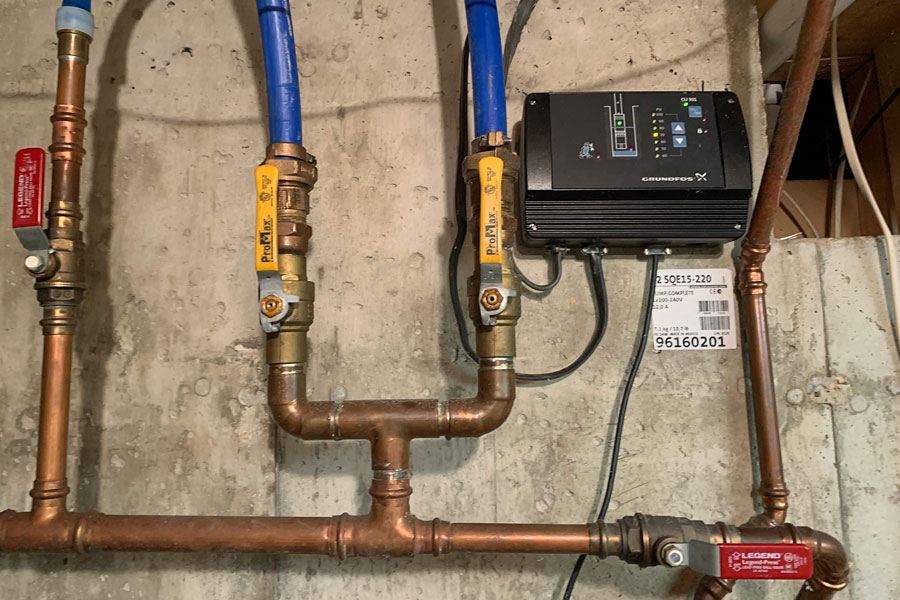 Property Transfer Well Inspections
Are you selling or buying a property with a private well? You may want to know the condition of the well. Wisconsin State law requires that if a well inspection is done for a property transfer it must be done by a licensed well driller or pump installer. Top Tier is licensed to do these well inspections. We also can perform septic system inspections at the same time. Give us a call if you're buying or selling property with a private well and septic on it.
"Top notch service, responsive, honest, skilled professionals who have earned our trust over many years. Stop reading this and call them with your plumbing needs! If they can help you in anyway, they will! You won't be disappointed."
"Very efficient. Nice enough to explain to me what was happening at every turn. Learned a lot! Julie was also very helpful and contacted me when needed...didn't leave any room for questions or mistakes."
"We have used Top Tier for a few years on both commercial and residential projects. They are incredibly professional and wonderful to work with. We recommend them every chance we get!"
Top Tier Plumbing designed, supplied and installed all the plumbing for our new lakehouse and adjacent artists studio. The owners, Tim and Megan Schumann, are terrific to work with - in fact, they are the most professional, knowledgeable and responsive company we have ever worked with. They are responsive via phone and email pretty much 24/7.
Installation and Maintenance of plumbing, hot water heater, water softener and iron filtration system for new construction house. They did an excellent job with the project and took the time to walk us through the maintenance. They continue to be available for follow-up calls. Great and friendly people, very dependable!!