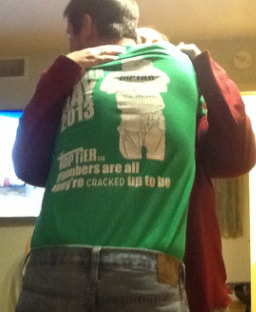 Kaleb is not only Top Tier's newest Journeyman plumber, but he is also Top Tier's longest employee – he's been with us almost from the very beginning. Kaleb has worked with us through the growing pains that are inevitable with a growing business.
Why is Top Tier so lucky to have Kaleb on our team? For an employer, it's a rare thing to be able to find an employee who works as hard as Kaleb does and always comes in with such a great attitude and treats our customers like they're members of our family. No matter what goes on throughout the day, Kaleb always has a smile on his face even if it's been a 12 hour day out in the hot sun, freezing cold, or up to his knees in sewage.
Thank you Kaleb for being such a wonderful employee and great team player. Our customers think you're great and so do we!!