​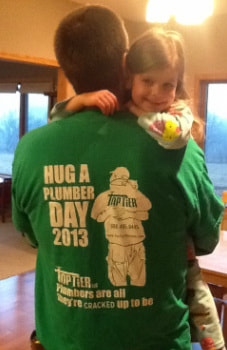 Matt has been with Top Tier for just over 5 years, but it feels like a life time.
Matt was born and raised in the Reedsburg area which helps him understand and relate to our customers so well. The minute you meet Matt he makes you feel at ease and by the end of the conversation you feel like old friends.
An experienced plumber, Matt knows how to do the job efficiently and get it right the first time. He'll take the time to explain things to you and make sure you're comfortable with the job.
Matt's hard work and dedication are evident not only in the shop, but also with his beautiful family. We think part of what makes Matt such a great plumber is the support he receives from his family. Everyone at Top Tier likes to work hard and help our customers, but at the end of the day it's our families and how we're able to help your family that matter most and we work hard to always remember that.
We're so glad that Matt is part of the Top Tier family – thank you for always doing such a great job Matt, you're an incredible part of our team!