Top Tier, LLC has been working on a fun project in Reedsburg.  A beautiful old building – South School – is being given new life as an apartment building.  The vintage charm of the school has been retained while still adding in modern amenities.  This project isn't your normal build – nothing is built as solid as this building anymore.  Walls are over 20″ thick, solid concrete and brick between rooms – it has required creative thinking and ingenuity to integrate the new finishes into the units.  Take a look at the progress – we think you'll agree with us – these are just gorgeous!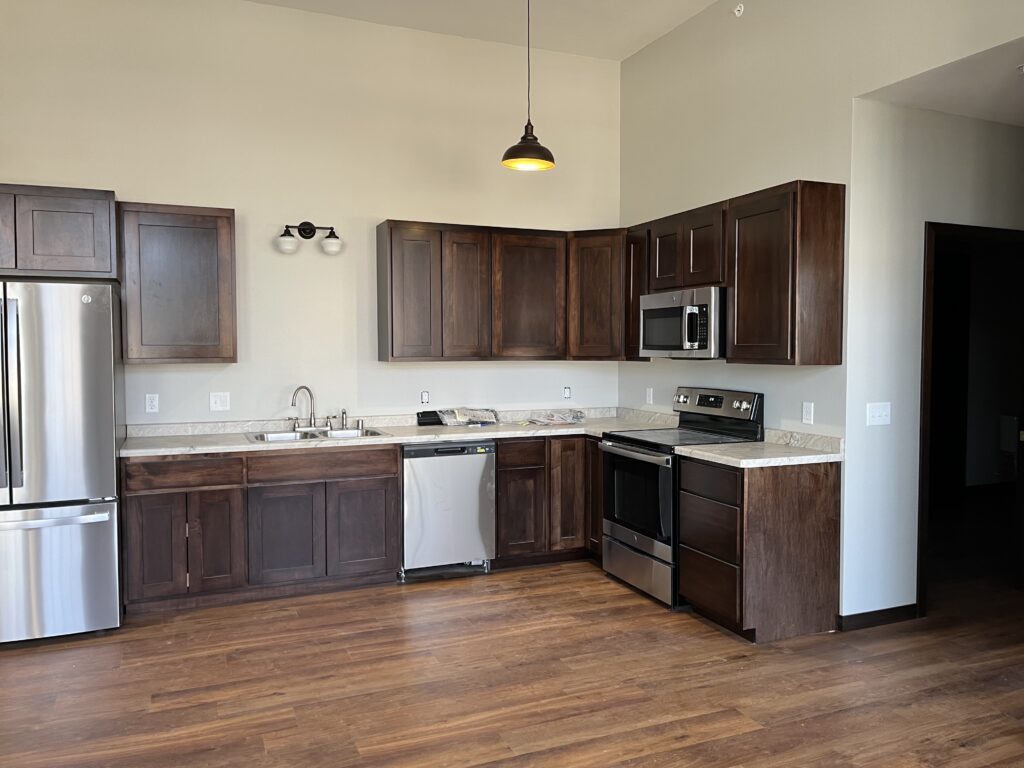 The kitchens are beautiful with vintage-inspired plumbing and electrical fixtures.  
The windows are absolutely incredible!  They let in so much natural light and the ceiling heights have been retained making the units feel spacious.  Who doesn't want to crawl up in front of those windows with a book?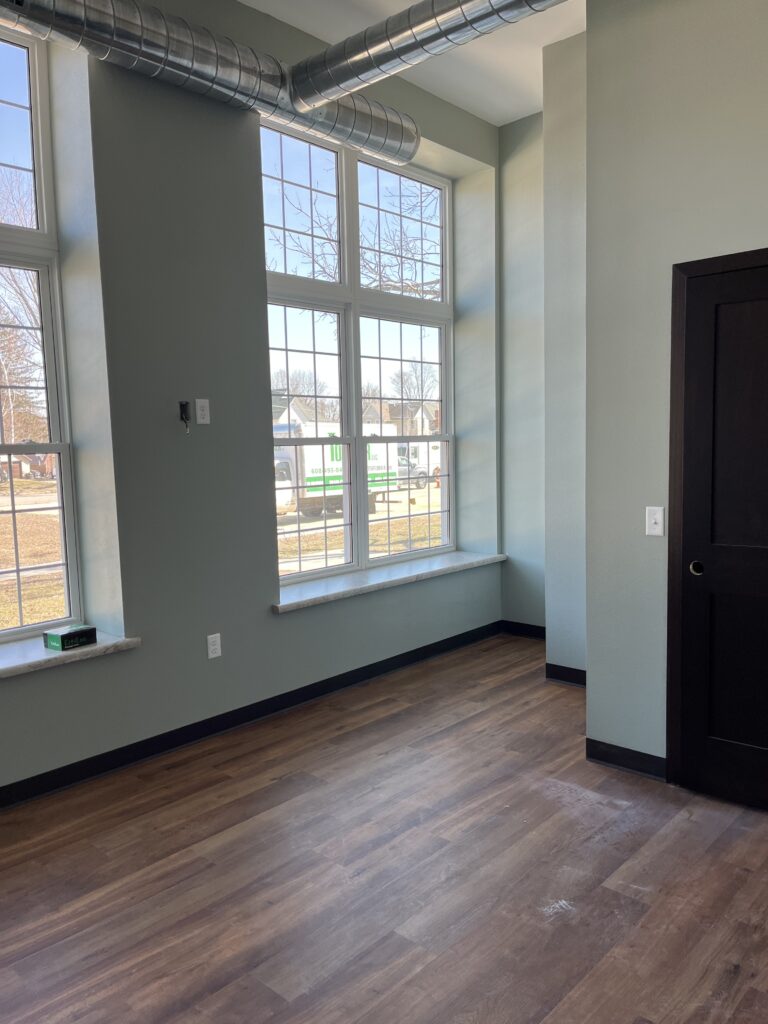 Look closely in this one and you can see where the old blackboards hung on the walls. These rooms get the most amazing natural light from the large windows.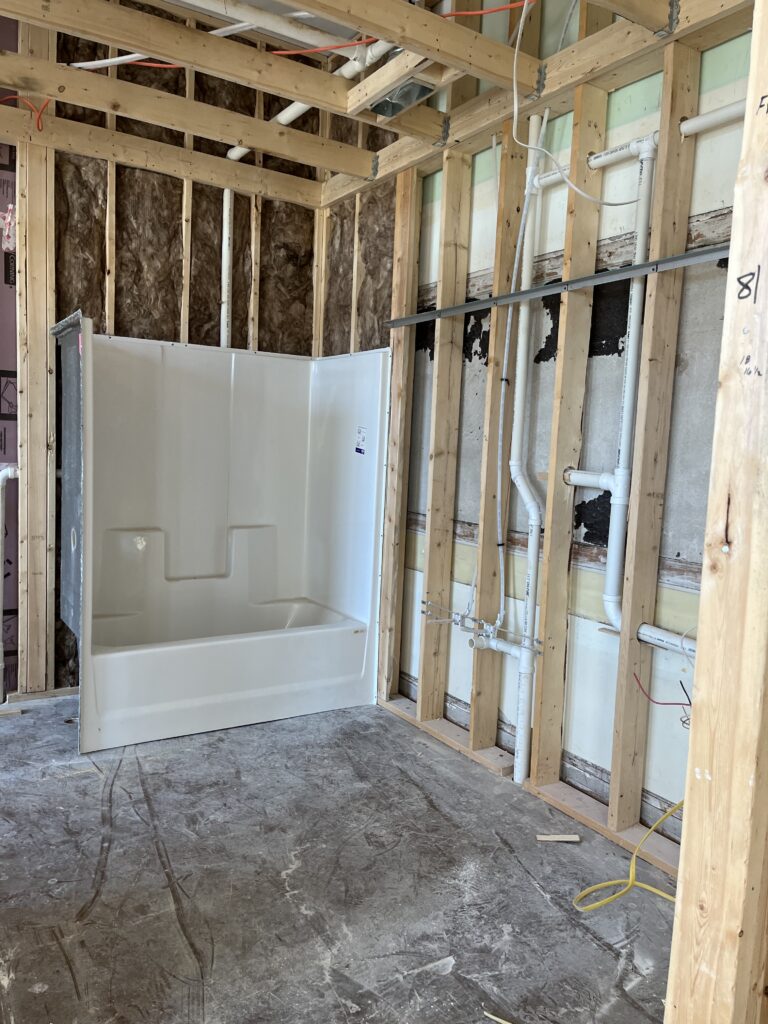 We want to call dibs on this unit that has the coolest stairway leading up to a "hidden" bonus area.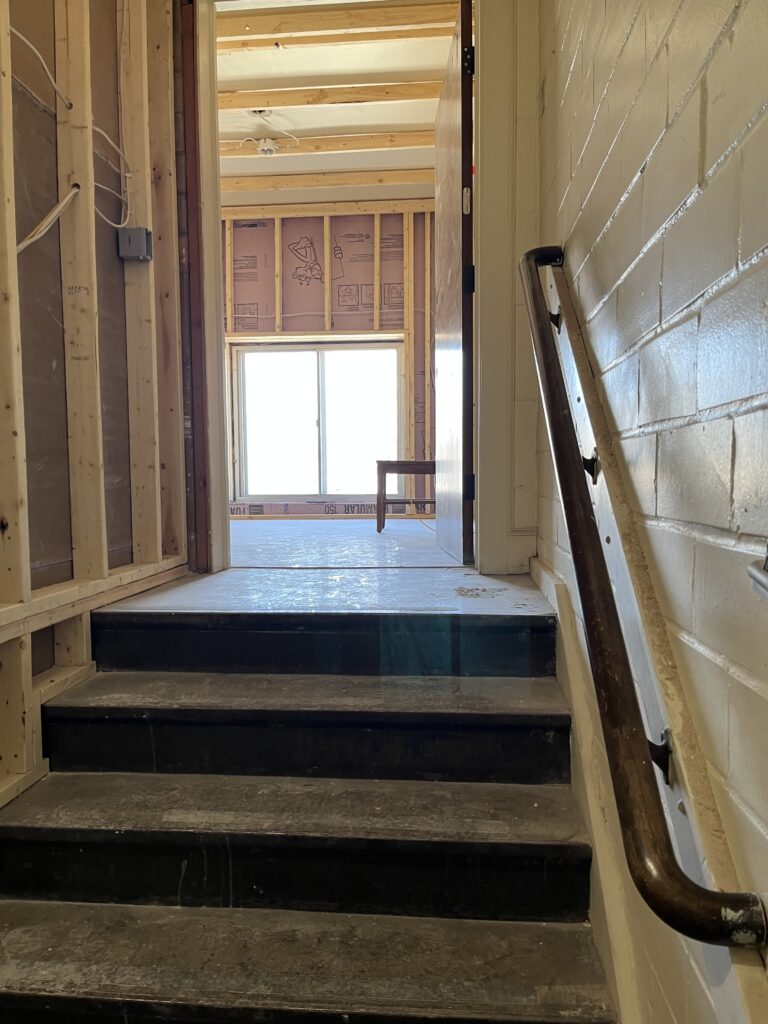 How did we get all infrastructure to these units?  Well – we used chases and crawlspaces like these that go through the building.  There was no "run this drain line quick".  It was slow-going with tight, awkward spaces.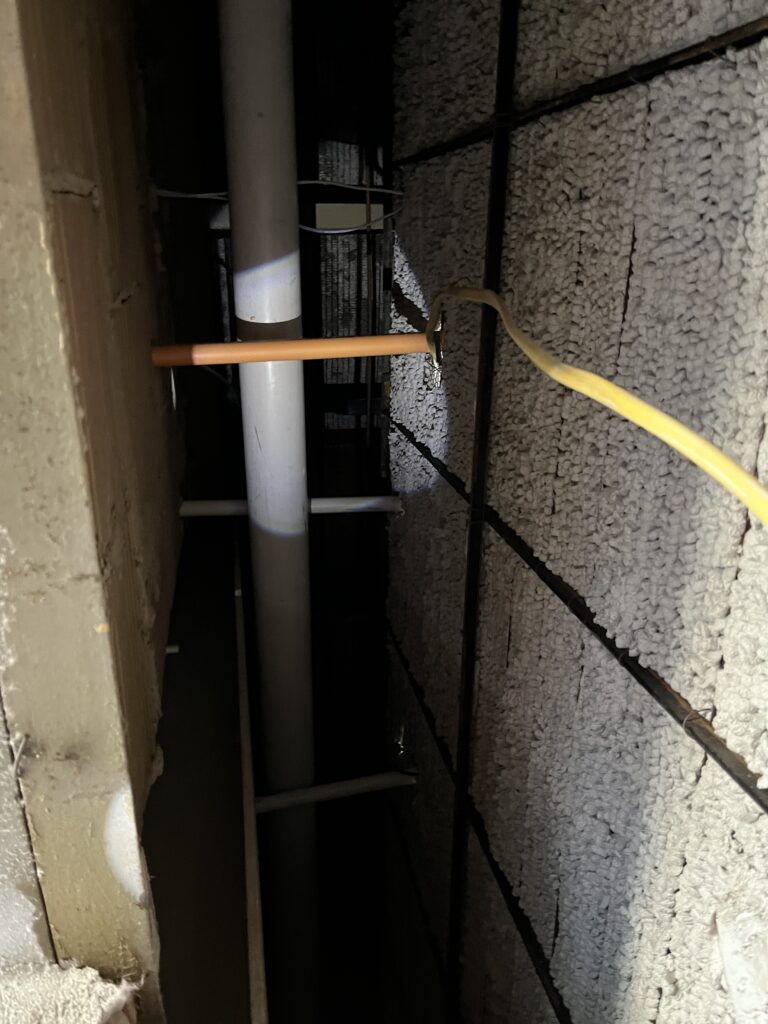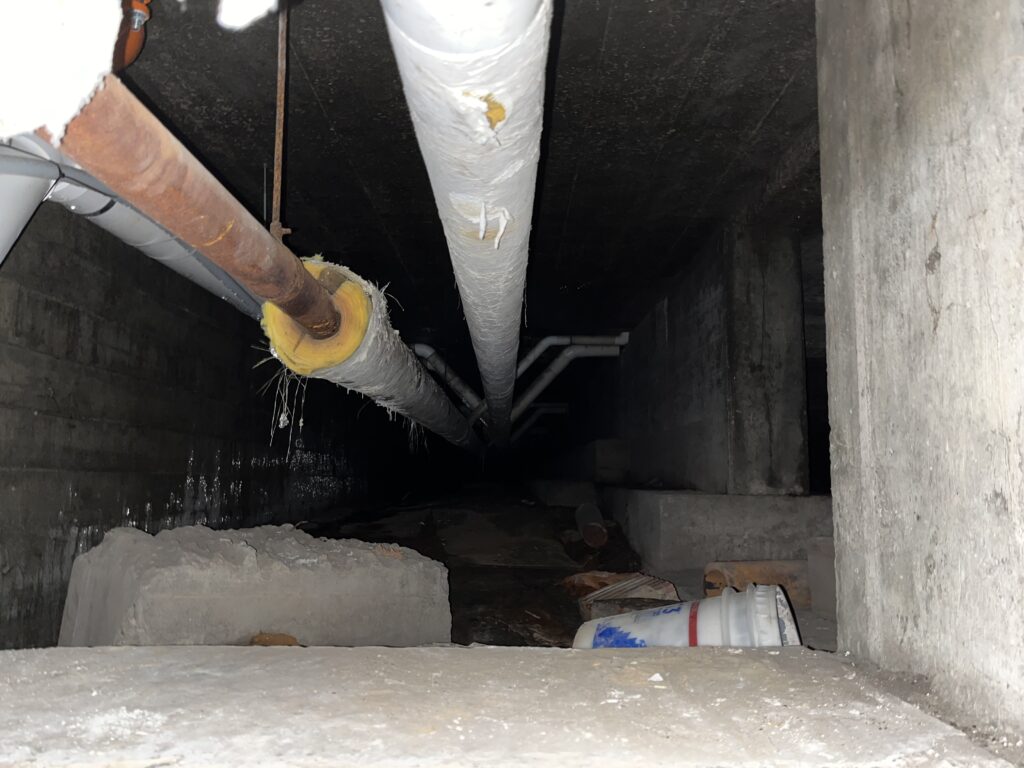 Here's the Master with some of his work. Kevin's patient persistence made this project a reality.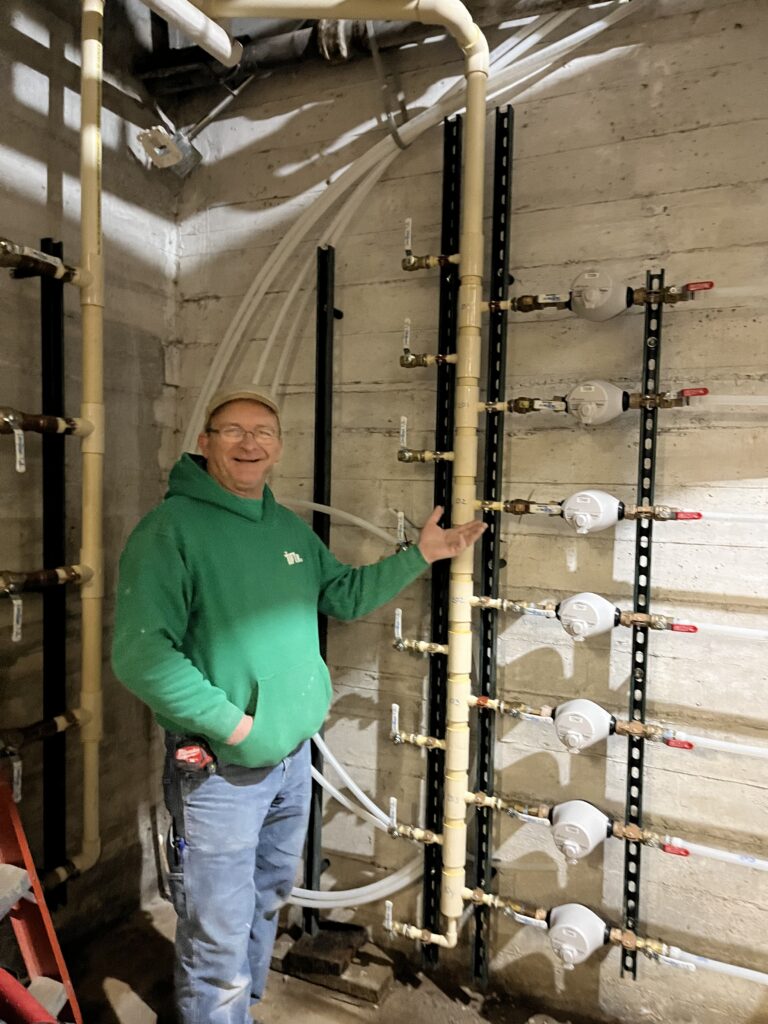 Ready to Start Your Custom Project?
Be sure to contact the experts at Top Tier to make your dreams a reality.
Here are some additional projects you might like: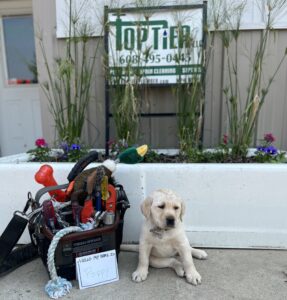 Top Tier has added a new apprentice in the Greeting Division. She has big shoes to fill but is extremely excited to learn from the best.
Read More »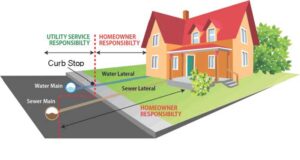 What are water and sewer laterals? As a homeowner what am I responsible for versus the City or Utility responsible for?
Read More »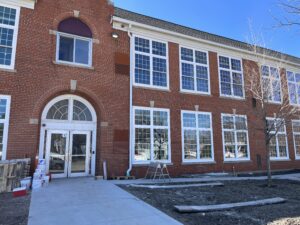 Top Tier has been working on the South School Apartment project and it is turning out so nice! New life into a beautiful old building.
Read More »